Clinical Staff
Jen Hyde, MSPT, OCS, owner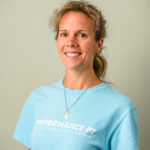 Jen is a graduate of the College of William and Mary with a degree in Biology. She then obtained her master's degree in physical therapy from Springfield College in Massachusetts.  She has been a licensed physical therapist for nearly 20 years and opened Performance PT almost 11 years ago.  Jen has a particular interest in runners, as she is a runner herself, and treating SI dysfunction.  In her spare time, Jen enjoys spending time with her husband and two children, running, watching her kids play soccer, and relaxing on the beach.
.
Brian Hyde, CSCS, Level I CrossFit Trainer, Owner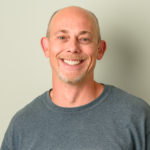 Brian is experienced training athletes for speed, agility, & conditioning.  Brian ran professionally for New Balance and coached cross country at The College of William & Mary.  He was a member of the 1996 Olympic Team & the 1995 World Championship Team running the 1500m. He was inducted into the William & Mary Hall of fame in 2006 and held the American Collegiate record in the 1500M for more than 15 years. Brian holds a BA in Business Administration, from The College of Williams & Mary. In his free time Brian enjoys spending time with his family, relaxing out on the water, and running and lifting to stay fit.
Richard Poyner, PT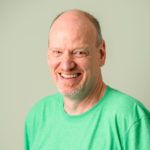 Richard graduated from the University of Delaware in 1987 and has practiced physical therapy in the Richmond area for the last 29 years, specializing in outpatient orthopedics and sports medicine.  He has worked with Performance PT for the past 11 years and his interests include treatment of the shoulder joint and TMJ disorders.  In his spare time Richard enjoys reading, DC comics, movies, and spending time with friends and family.
.
Front Desk Staff
Brenda Thompson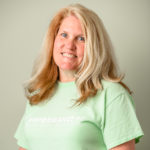 Brenda Thompson has been with our company for almost 7 years and acts as our office manager/insurance guru/fixer of all things. In her spare time Brenda enjoys spending time with her family, watching hockey, and cooking/baking delicious food.
.
.
Lori Chaney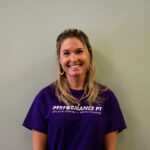 Lori received her Bachelor's degree in graphic design from Radford University. After working in the field for 10 years she took a hiatus to raise her three wonderful sons. As a very active person and previous collegiate athlete she understands the stresses that come from injuries and loves that she can help other people recover from their own injuries.  Lori loves spending time with her family and pets and enjoys being outdoors and riding horses during her free time.